Wolfgang Voelter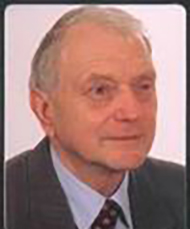 | | | | |
| --- | --- | --- | --- |
| Current Position | Head of the Board of the Institute for Scientific Cooperation | Phone No. | (07071) 297 3041; 610113 |
| Born in | Ludwigsburg, Germany in 20/10/1936 | Year Elected | 1983 |
| Email | [email protected] | | |
Education
Tübingen University, Tübingen, Germany: Diplom in Chemistry, 1963, Vorphysikum in Medicine, 1964, Dr.rer.nat., 1966; Erlangen University, Erlangen, Germany: Physikum in Medicine, 1966.
Positions Held
Head, Board of the Institute for Scientific Cooperation, Tübingen, Germany, 1985-2005; Tübingen University, Tübingen, Germany: Head, Department of Physical Biochemistry, 1976-2005; Vice Dean, Faculty of Chemistry and Pharmacy, 1976-1980; Vice Director, Chemisches Zentralinstitut, 1976-1980; University Professor 1973 to date; Research Fellow, Kaiser Foundation Research Institute, San Francisco, California, USA, 1967; Research Associate, Stanford University, Stanford, California, USA, 1966-67.
Awards
Kneipp Award (for structure elucidation of natural products), 1983; Erich Krieg Award (for studies on drug metabolism), 1984; Japan Society for the Promotion of Science Award, 1986; Special Award and Gold Medal of the President of Pakistan, 1986; Sitara-i-Imtiaz, Govt. of Pakistan, 1995; Doctor of Science Honoris Causa, University of Karachi, Pakistan, 1990; Doctor of Science Honoris Causa, Hamdard University, Pakistan, 2003; Hila-i-Pakistan by President of Pakistan, 2005; Felicitation Volume Award, Hamdard Foundation, 2006; Honorary Badge, Bulgarian Academy of Sciences, Sofia, 2006; Foundation-Stone Laying of Völter Foundation (support of young children´s education), 2012; Elected Vice President of Völter Foundation, 2013.
Fellowships / Memberships
Member, International Advisory Board of Dr. Panjwani Center for Molecular Medicine and Drug Research, 2004; Member Board of Prof. Dr. Harald Grübler Foundation, 2003; Elected Member, Art Foundation Baden-Württemberg, 1978-2000; Elected Member, Third World Academy of Sciences, Trieste, Italy, 1996; Elected Member, Bergmann-Kreis since 1980; Numerous grants and fellowships donated; Co-organizer of numerous symposia.
Research Area
Isolation, synthesis and bioactivity of natural products.