Rafiq Ahmad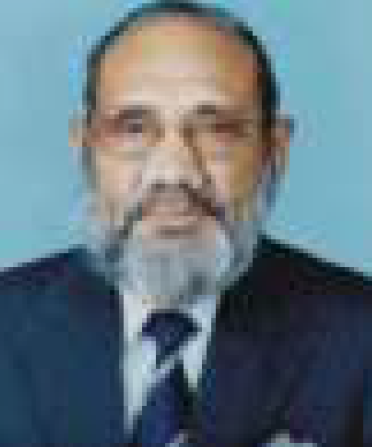 | | | | |
| --- | --- | --- | --- |
| Current Position | Head Biosaline Research Programme | Phone No. | (92-21) 926 1359 |
| Born in | British, India in 02/11/1927 | Year Elected | 1989 |
| Email | [email protected] | | |
Education
Muslim University Aligarh, India: B.Sc., 1949; University of the Punjab, Lahore, Pakistan: M.Sc., 1952; Ohio State University, Columbus, Ohio, USA: Ph.D., 1959.
Positions Held
University of Karachi, Karachi: P.I., Biosaline Research Projects, 1987-present; HEC Consultant and Eminent Scholar, 2004- 2008; Dean, Faculty of Sciences, 1979-1981; Chairman, Department of Botany, 1972-1975, 1981-1984; Professor, 1974- 1987; Associate Professor, 1964-1974; Assistant Professor, 1956-1964; Convener, Institute of Biological Sciences, 1972-1977; Founder Chairman, Department of Biochemistry, 1962-1963; Lecturer, 1953-1956. Graduate Assistant, Ohio State University, Columbus, Ohio, USA, 1956-1959;. Lecturer, F.C. College, Lahore, 1952-1953.
Awards
Certificate of Appreciation as Principal Investigator "Glycoalkolides" Research Project of Pakistan's Potatoes, USDA, 1987; Award by Pakistan Botanical Society (in recognition of contribution in Botany), 1990; Certificate for the Accomplishment of Innovate Research Applications under BOSTID-PARC, U.S. National Academy of Sciences Research Program, 1994;Appreciation Certificate under ACIAR Project "Tree Growing on salt-affected Land in Pakistan, Thailand and Australia", 1996; Award of shield as founder member of Technical Committee for establishment of International Center of Biosaline Agriculture ( LCBA) Dubai, UAE, 1993-1998.
Fellowships / Memberships
Fellow, The Academy of Sciences for the Developing World (TWAS), 1996; Visiting Professor, German Academy Exchange Program (DAAD), Hohenheim University, Munchin University & Berlin University, Germany, 1976; Member: Sigma Xi., USA, 1959; Member Award Committee on Agriculture, TWANSO, Trieste, Italy, 1999-2000; Member International Committee of Photobiology, Paris, France, 1968-1970; President, Botanical Society of Pakistan, 1974-1978. Regional Director, Halophyte Biotechnology Centre, University of Delaware. USA since 1995. Secretary, Pakistan Academy of Sciences, Sindh Chapter, 2000-2004.
Research Area
Plant Physiology with emphasis on Mineral Nutrition and Growth, Arid Zone Coastal and Biosaline Agriculture.