Ismat Beg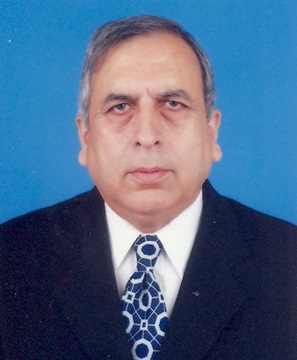 | | | | |
| --- | --- | --- | --- |
| Current Position | Professor of Mathematics at Lahore School of Economic | Phone No. | 042-36185380 |
| Born in | , Pakistan in 01/04/1951 | Year Elected | 2008 |
| Email | [email protected] | | |
Education
University of the Punjab Lahore Pakistan MSc 1973 University of Bucharest Bucharest Romania PhD 1982
Positions Held
Lahore School of Economics Lahore Professor Centre for Mathematics and Statistical Sciences 2013 - to date Honorary Full Professor Institute for Basic ResearchFlorida 2010-to date University of Central Punjab Lahore Director Centre for Applicable Mathematicsand Statistics 2011-2013 Lahore University of Management Sciences (LUMS)Lahore Scientific Director Centre for Advanced Studies in Mathematics 2004-2011 Head Department of Mathematics 2001-2004 Professor 2001-2011 Kuwait University Kuwait Professor 1998-2001 Associate Professor 1993-1998Quaid-i-Azam University Islamabad Associate Professor 1991-1993 AssistantProfessor 1984-1991 Lecturer 1982-1984 Visiting Scholar Nankai UniversityTianjin PR China 1987 Senior Guest Scientist/Senior Mathematician/VisitingMathematician at ICTP Trieste Italy 2006 2002 1997 1993 1990
Awards
Gold Medal, Pakistan Academy of Sciences, 2008; First Prize, Govt. of Pakistan (Best Research Work in Mathematics), 1986; Academic Roll of Honor, Government College, Lahore, 1972; Member of Task Force for Mathematics; Member first Board of Governors, School of Mathematical Sciences, GC University, Lahore.
Fellowships / Memberships
Chartered Scientist The Science Council UK Fellow Institute of Mathematics and Its Applications (IMA) England Chartered Mathematician Member(Group Associate) ICTP Trieste Italy 1991-1996 Chartered Member Societyfor Mathematics of Uncertainty Member American Mathematical Society Member European Mathematical Society Member London Mathematical Society Member International Federation of Nonlinear Analysts MemberInternational Rough Set Society Life Member Punjab Mathematical Society Life Member All Pakistan Mathematical Association Life Member AllahabadMathematical Society Member Research Group in Mathematical Inequalities and Applications
Research Area
Multi-criteria group decision making; Artificial intelligence; Big data analysis; Nonlinear functional analysis; Fuzzy mathematics and its applications; Order structure; Best approximation.