Fazal Ahmad Khalid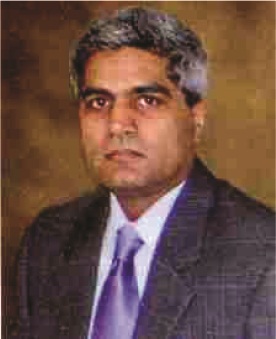 | | | | |
| --- | --- | --- | --- |
| Current Position | Vice Chancellor, University of Engineering and Technology (UET), Lahore | Phone No. | +92 42 9925 0201 |
| Born in | Kasur, Pakistan in 12/07/1957 | Year Elected | 2007 |
| Email | [email protected] | | |
Education
D.Phil. (Metallurgy and Materials Engineering), University of Oxford, UK, 1991; B.Sc. (Metallurgical Engineering), University of Engineering and Technology, Lahore, 1980; CEng, London, UK, 2005; LLB, University of Karachi (Islamia College), Karachi, 1985.
Positions Held
GIK Institute Topi Pakistan Pro-Rector (Academic) 2007 to date Acting Rector(Officiating) 2007-2008 Dean Faculty of Materials Science and Engineering 2003to date Professor of Materials Engineering 2001 to date Interim Dean 1997to 2003 Convener Graduate Program January 2004-2007 Assistant ExecutiveEngineer (AXEN) Pakistan Steel Mills Karachi 1980-1986 Research EngineerRolling Process Laboratory Central Laboratories Zaporozhaye Steel PlantZaporozhaye Ukraine1980-1981 Senior Engineer PCSIR Lahore 1986-1987Post Doctoral Research Fellow University of Oxford UK 1992-1993 ResearchFellow University of Leeds UK 1993-1994 Visiting Professor EMPA DubendorfSwitzerland
Awards
Sitara-i-Imtiaz by the President of Pakistan, 2007; Merit Certificate (GIKI) and Cash Prize, 2005-2007; PCST Research Productivity Award, 2011 & 2012; International Award DVS, Aachan, Germany, 2004: Gold Medal by Pakistan Academy of Sciences, 1999; International Vanadium Award by The Institute of Materials, London, UK, 1994.
Fellowships / Memberships
Fellow of Royal Microscopical Society (FRMS), Oxford, UK; Fellow of Institute of Materials, London; Member of ASM, USA; Member of The Minerals, Metals and Materials Society, USA; Member of Institute of Nanotechnology; Member of Pakistan Engineering Council (PEC); Member of Board of Trustees, Pakistan Science Foundation (PSF); Member of Engineering Accreditation and Quality Evaluation Committee; Inspector of Examinations, Pakistan Engineering Council; Governing Body PEC; Member of National Commission on Nanoscience and Technology, Government of Pakistan, Member of BoT/ BoG/Syndicates – LUMS, NCA, KEMU, UET Taxila, MUET, KFUEIT.
Research Area
Advanced Materials, Nanomaterials and Nanotechnology, Electron Microscopy, Accreditation and Quality assurance of Engineering Programs.