Mohammad Asif Khan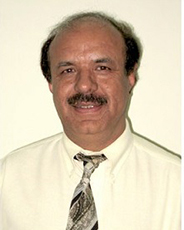 | | | | |
| --- | --- | --- | --- |
| Current Position | Vice Chancellor, University of Peshawar, Peshawar, KP | Phone No. | (92-91) 9216767 |
| Born in | Dulmial, Pakistan in 11/19/1954 | Year Elected | 2009 |
| Email | [email protected] | | |
Education
DIC & PhD (Imperial College London) 1988 BSc (Hons) & MSc Departmentof Geology University of Peshawar 1980
Positions Held
Vice Chancellor, University of Peshawar, Khyber Pakhtunkhwa, 2017-date; Vice Chancellor, Karakoram International University, 2014-2017; Tenured Professor and Director, National Centre of Excellence in Geology, University of Peshawar, Khyber Pakhtunkhwa, Pakistan.
Awards
Distinguished National Professor Higher Education Commission Pakistan 2012Pakistan Academy of Sciences Gold Medal in Earth Sciences 2002 Civil AwardTamgha i Imtiaz 2000 National Book Foundation Scientist of Year Award 1990
Fellowships / Memberships
Secretary, Peshawar Chapter, Pakistan Academy of Sciences, 2010-2014; Elected Honorary Fellow (Life Time), Geological Society, London, Since 2008.
Research Area
Tectonics & Mountain Building Processes Himalayas, Kohistan, Karakoram & Hindu Kush. Structural Geology of the Himalayan Foreland Thrust-Fold Belt in N. Pakistan. Tectonics of the India-Afghan Collision Zone, Kurram-Waziristan Tribal Belt, NW Pakistan. Natural Hazards of Earthquakes, Mass Movements (Landslides, Debris Flow) and Floods. Natural Hazard Management & Preparedness.