Zabta Khan Shinwari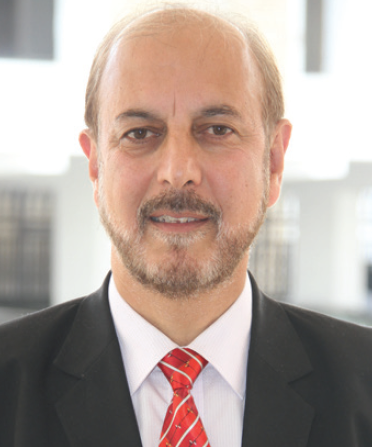 | | | | |
| --- | --- | --- | --- |
| Current Position | UNESCO Laureate (Avicenna Gold Medalist); Vice-Chair of The World Commission on the Ethics of Scientific Knowledge and Technology (COMEST)-UNESCO Professor Emeritus, Quaid-i-Azam University, Islamabad President National Council for Tibb (Alternative Medicine) Treasurer Association of Academies and Societies of Sciences in Asia (AASSA) | Phone No. | (92-51) 2612970 |
| Born in | Kohat, Pakistan in 03/03/1959 | Year Elected | 2008 |
| Email | [email protected] | | |
Education
University of Peshawar, Pakistan: BSc, and MSc 1980 & 1983; Quaid-i-Azam University Islamabad, Pakistan, M. Phil, 1986; Kyoto University Japan, PhD, 1994A.
Positions Held
Professor Emeritus Quaid-i-Azam University, 2020 to date; Vice Chancellor, Qarshi University, Lahore 2018 to 2019; Quaid-i-Azam University Islamabad Tenured Professor & Chairman Biotechnology 2009 to 2018; President National Council for Tibb, 2015-2020; Secretary General, Pakistan Academy of Sciences, 2015-2017; Chief Executive Qarshi Research International/ Vice Chancellor/Project Director Qarshi University Lahore 2006-2009; Vice Chancellor/Project Director (Additional charge) University of Science and Technology Bannu (US&TB) KP Pakistan2005-2006; Vice Chancellor Kohat University Science and Technology (KUST) KP Pakistan 2004-2006; Programme Leader COMSTECH-PTCL Frontier Technologies Research Center (CPC) 2003-2004; Technical Coordinator Applied Ethnobotany Project WWF Pakistan 2001-2003; Senior Scientific Officer NARC Islamabad 1995-2001; Research Associate Pakistan Museum of Natural History Islamabad 1985-1995; Research Officer Herbarium Quaid-i-Azam University Islamabad 1983-1985.
Awards
National Civil Awarded, Sitara-e-Imtiaz, 2018; "Tamgha-e-Imtiaz" 2011; Distinguished Scientists Award by Chinese Academy of Sciences, 2019-2020; Best University Teacher Award, 2012 (Higher Education Commission-Pakistan); Declared number one biologist by PCST in 2014, Research Productivity Award in Category "A"; UNESCO Laureate (Avicenna Gold Medalist for Ethics in Science: 2015; Cash Prize of UNESCO award donated to Pakistan Academy of Sciences for establishing Prof. Zabta K. Shinwari Gold Medal in Biotechnology for Scientists under 50.
Fellowships / Memberships
Vice Chair of The World Commission on the Ethics of Scientific Knowledge and Technology (COMEST)-UNESCO since 2016; Fellow, Islamic World Academy of Sciences since 2016; Treasurer Association of Academies and Societies of Sciences in Asia (AASSA) since 2016; Focal Person of Alliance of International Science Organizations (ANSO-HO, China), 2016- 2022; Member Board of the Authority, Islamabad Health Regulation. 2019-2022; Member Search Committee to appoint Chairman & Members Provincial Public Service Commission, KP, 2018-2021; Member Evaluation Enlistment Committee DRAP, 2018 to date; President Pakistan Botanical Society, 2011-12; Member Board of Governors WWF Pakistan, 2011- 2014; Member of the Governing Council of the AQ Khan Institute of Biotechnology and Genetic Engineering (KIBGE), 2010 to date; Member Selection Board (KIBGE) Karachi University; Fed Urdu Univ of Arts Science &Technology; Member IAP- Biosecurity Working Group (BWG) 2012-to date; Member Senate Swat University & SBBU-Shringel, KP, 2013-2016 & 2015- 2018 respectively; President South Asian Federation of Japanese Universities Alumni Associations (SAFJUAA), 2011-2014; President & Vice President, Pakistan Botanical Society, 2011-12 & 2013-to date; Elected Member Steering committee of WHO-Eastern Mediterranean Health Genomics and Biotechnology Network (EMHGBN), 2014-2018; Member Advisory Board Ethnobotanical Society of Nepal; Member IUCN Medicinal Plant Specialist Group Society for Conservation Biology; Editor Pakistan Journal of Botany.
Research Area
Bioethics & Dual-Use Education, Molecular Systematics, Agriculture Biotechnology, Medicinal Plants Ecology, Sustainable Development.