16th National Symposium on Frontiers in Physics, GCU, Lahore January 29-31, 2019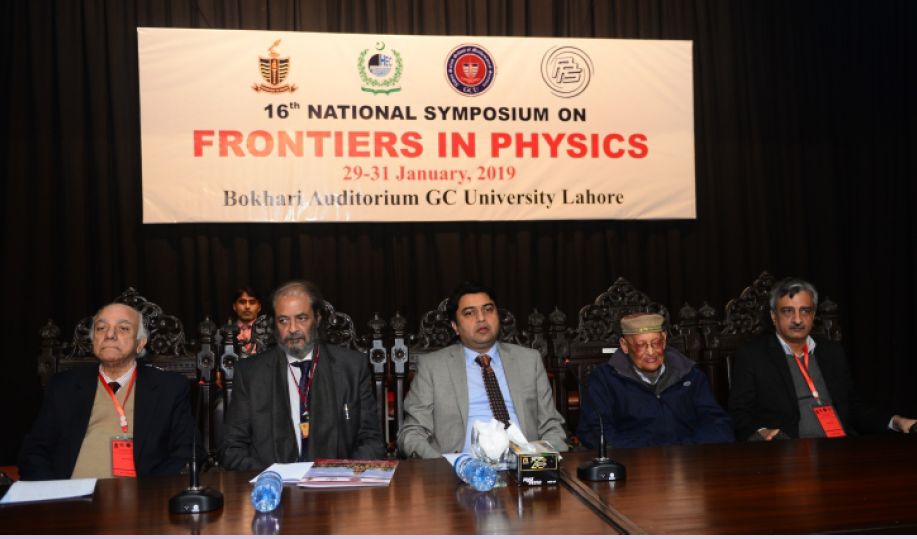 The Government College University (GCU) Lahore & the Pakistan Physical Society organized the 16th National
Symposium on Frontiers in Physics from 29 -31 January, 2019 at the GCU Campus. This three days event was funded by the Pakistan Academy of Sciences, Higher Education Commission of Pakistan & GCU. Eminent physicists from all across Pakistan presented their research work on the topics in Physics including important fields of Condensed Matter Physics, Materials Science/Nanotechnology, High Energy Physics, Nuclear Physics & Cosmology, Atomic, Molecular and Laser Physics, Plasma Physics and Controlled Fusion and Computational Physics. This symposium provided opportunity to the students and young faculty to interact with the eminent senior physicists.