Introductory Seminar on China Pakistan Network on Science Popularization (CPNSP)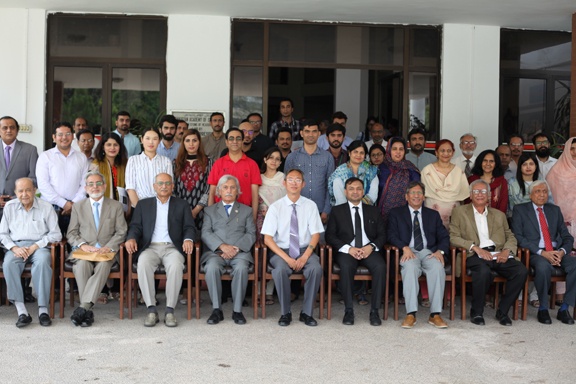 On July 8, 2019, the Technology Times, Islamabad and the Pakistan Academy of Sciences (PAS) jointly organized an introductory seminar on China Pakistan Network on Science Popularization (CPNSP) at the PAS Auditorium, Islamabad. The proposed CPNSP will be a Network of scientific and technological organizations and universities across the Belt & Road route and it will aim at encouraging science popularization and science communication in promoting collaboration and cooperation between China and Pakistan. This Seminar was in fact, a continuation of the China-Pakistan Science Communication Events held on May 21 – 24, 2019 at Hangzhou, China.
The day-long seminar was attended by participants including experts, scientists, engineers, postgraduate research students from different scientific organization, academia, and media houses Mr. Jia Wee, First Secretary and Science Attaché at the Embassy of Peoples Republic of China in Pakistan inaugurated the seminar. Speaking at the occasion, he appreciated the efforts of Technology Times and Pakistan Academy of Sciences for enhancing China Pakistan relations for science popularization. Earlier, Prof. Dr. Qasim Jan, President PAS welcomed the event participants.
The speakers and participants emphasized on the need of Science popularization in the society in order to improve the public understanding of science and technology as an investment in the future. The seminars developed a consensus that the better public understanding of science can be a major element in promoting national prosperity, in raising the quality of public and private decision-making and in enriching the life of the individual.