NUST Materials Society(NMS)Talk Session with Prof. Dr. M. Aslam Baig (Sec. General, PAS) March 20, 2019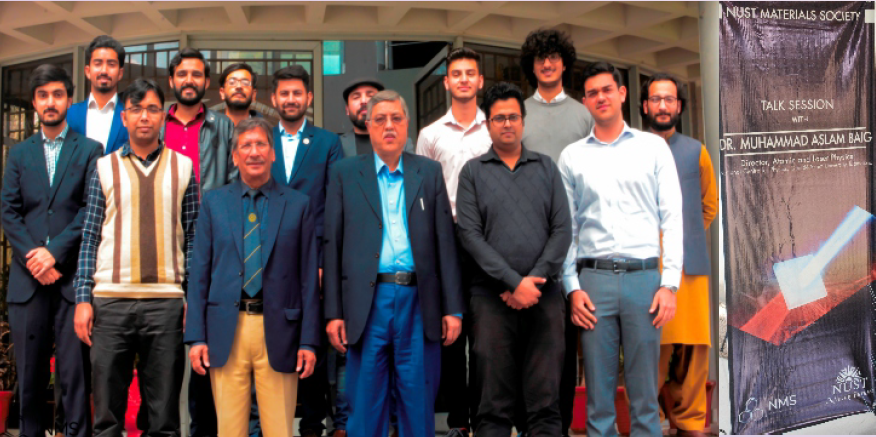 The Department of Materials Engineering, School of Chemical and Materials Engineering (SCME), National University of Sciences & Technology (NUST), Islamabad organized a special Talk Session with Dr. Muhammad Aslam Baig , Director Atomic and Laser Physics Department, (H.I., S.I., T.I.) National Center for Physics (NCP), Islamabad and Secretary General, Pakistan Academy of Sciences (PAS) at the platform of NUST Materials Society (NMS) on March 20, 2019. A large number of postgraduate students and faculty members of NUST and other academic institutions located within Islamabad participated in this interactive Talk Session on the versatile applications of Laser Induced Breakdown Spectrometry (LIBS) for qualitative identification of a variety of elements in solid sample materials, as well as the use of Laser Ablation-Time of Flight-Mass Spectrometry (LA-ToF-MS) for quantitative analysis of elements and their respective isotopes in solid sample materials. Both the tools have been indigenously developed by Dr. Aslam Baig at NCP, through financial support from the Pakistan Academy of
Sciences, and are being used by postdoctoral and postgraduate research students from different Universities in the country.