Conference on Water Problems in Pakistan and their Solutions April 15-17, 2019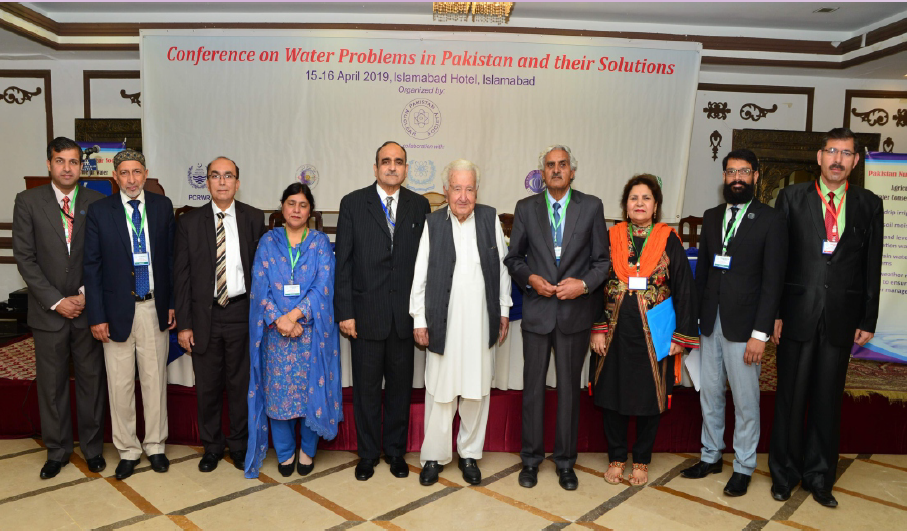 The Pakistan Nuclear Society (PNS) organized a two day "Conference on Water Problems in Pakistan and their Solutions" from 15-16 April 2019 at Islamabad Hotel, Islamabad. The Pakistan Academy of Sciences (PAS) supported PNS in the organizational arrangements of this event along with other sponsors namely, PAEC, PSF, FWO, CCRD/COMSATS. The main objective of the conference was to seek input from experts on various aspects of water related issues and to frame viable solutions for remedial actions. More than 270 scientists, engineers, technologists, experts and students from various universities, R&D institutions and water/environment related NGOs etc. across Pakistan attended the deliberations at this conference. The conference was inaugurated by Engr. Shams ul Mulk, former Chairman WAPDA who expressed that in view of the emerging scenario of climate change and water scarcity in the country, it is high time to organize such conferences on water issues in order to devise concrete steps and policies to conserve water for the next generation. Other guest speakers included Engr. Parvez Butt, former Chairman PAEC, Amb.® Shafqat Kakakhel, Chirperson BoG-SDPI Dr. N.M. Butt, former Chairman PSF-PINSAT, Mr. Ahmad Kamal, Chairman Federal Flood Commission, Mr. Ali Toqeer Sheikh (CEO LEAD-Pakistan) and Dr. Syed Arif Ahmad,former DG DOS, PAEC. Different areas of concern in the water sector such as water storage, water quality, water management and water use were discussed in the conference.
A Posters competition related to research on water problems also took place on the 2 day of the conference. Cash prizes were given to the top three posters. The conference was concluded by Engr. Parvez Butt (NI,HI,SI), former Chairman PAEC & former Federal Secretary Science & Technology (GoP). The outcomes of the conference were documented as specific recommendations for submission to the relevant government departments, national and
international agencies for necessary measures. The conference enhanced the inter-organizational contacts and collaborative research and management activities in the water sector among researchers from government and non-government organizations in Pakistan.