ANSO Symposium on "Basic Science for Sustainable Development – Sharing Light: Tradition and Innovation" (September 22-23, 2022)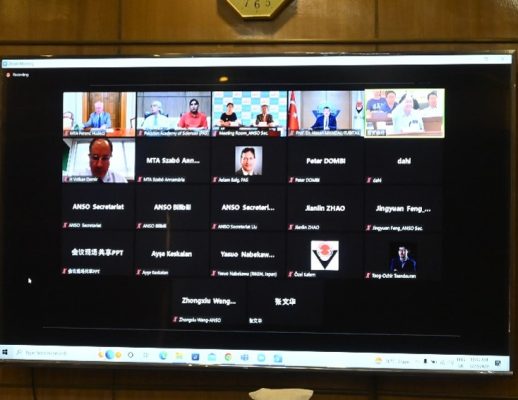 Symposium was jointly hosted by the Alliance of International Science Organizations (ANSO), Xi'an Institute of Optics and Precision Mechanics (XIOPM), Chinese Academy of Sciences, Pakistan Academy of Sciences (PAS), The Scientific and Technological Research Council of Turkey (TUBITAK) with strong support from Hungarian Academy of Sciences (MTA) and also from the Department of Science and Technology of Shaanxi Province where XIOPM.
• Prof. Tasawar Hayat, Secretary-General of the Pakistan Academy of Sciences, gave the Opening Ceremony Remarks in the inaugural session.
• Prof. M. Aslam Baig gave a presentation on Laser Produced Plasma – A Tool for Optical Emission Spectroscopy.
• Prof. M. Qasim Jan was the moderator of one of the Technical Sessions.